The size of a small walk-in closet.
Fit the furnishings of a mid-sized bedroom.
Think one or two large pieces of furniture, such as a queen-sized bed, dresser, TV, and accompanying boxes.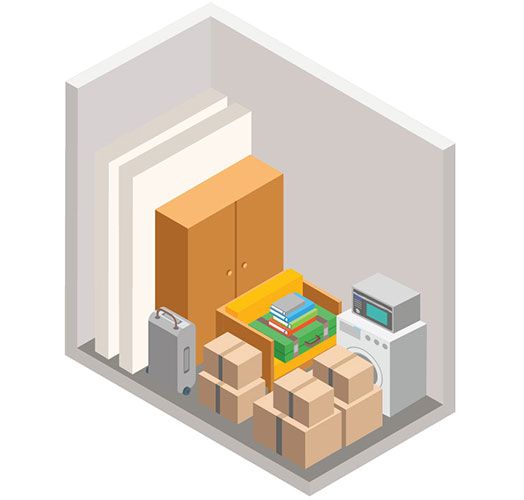 The size of half of a one-car garage.
Fit a single living room or two bedrooms
including both the furniture and boxed contents of the room. You can also fit large appliances, like a refrigerator or washer/dryer.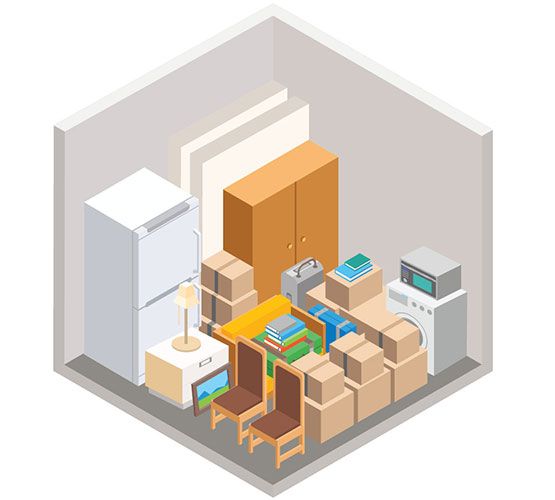 About the size of a spare bedroom, or two-thirds of a one-car garage.
Fit the contents of most two-bedroom apartments or houses, including boxes. Can fit larger items such as a piano, couches, dinner tables, or refrigerators.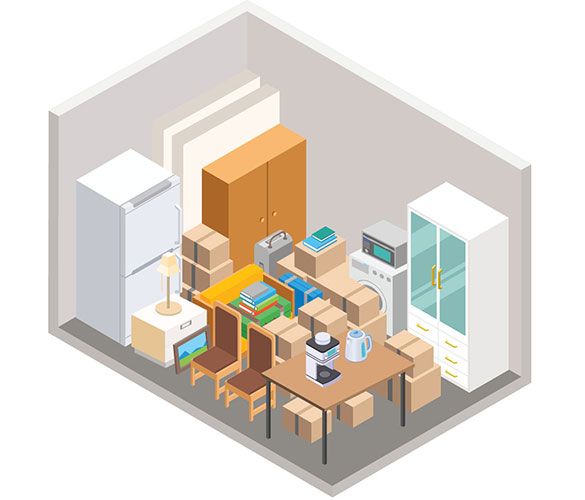 The size of a standard one-car garage.
Fit the contents of most three-bedroom apartments or houses with major appliances, large furniture, and accompanying boxes.
Can include several oversized items like a couch, refrigerator, washer/dryer, and a dining room set.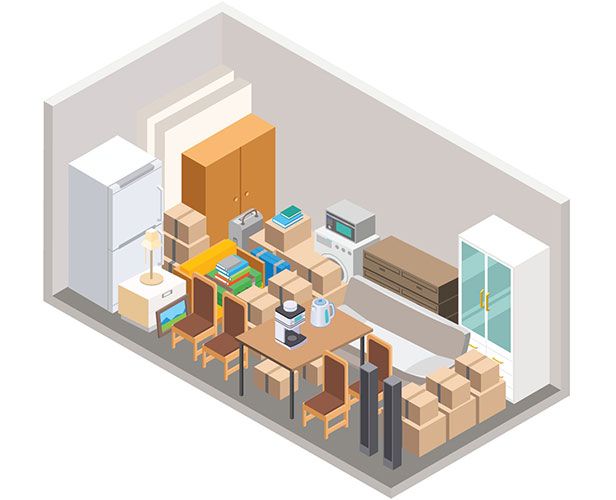 The size of a standard two-car garage.
Fit the entire contents of up to a five-bedroom house, including bedroom furniture, couches, appliances, large flat-screen TVs, and the boxed items from within these rooms.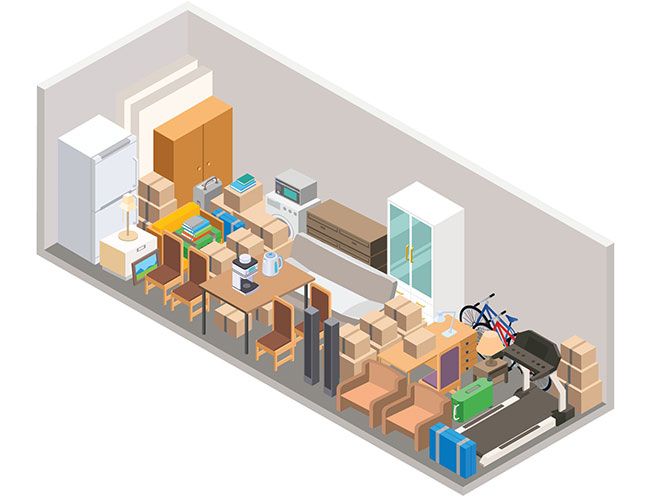 Get The Space You Need With Ace Storage
Ace Storage in Bowling Green is the premier and cost-competitive choice in self-storage units. We offer a wide variety of storage units that provide you with the space you need.
Choosing the right size of storage unit is all about the sweet spot — you want to fit all your items in one place without running out of space or overpaying for space you don't need.
How do you find that sweet spot? Browse our storage estimator or give us a call. We're always happy to help you find the perfect storage unit size.
Get in touch with Ace Storage today!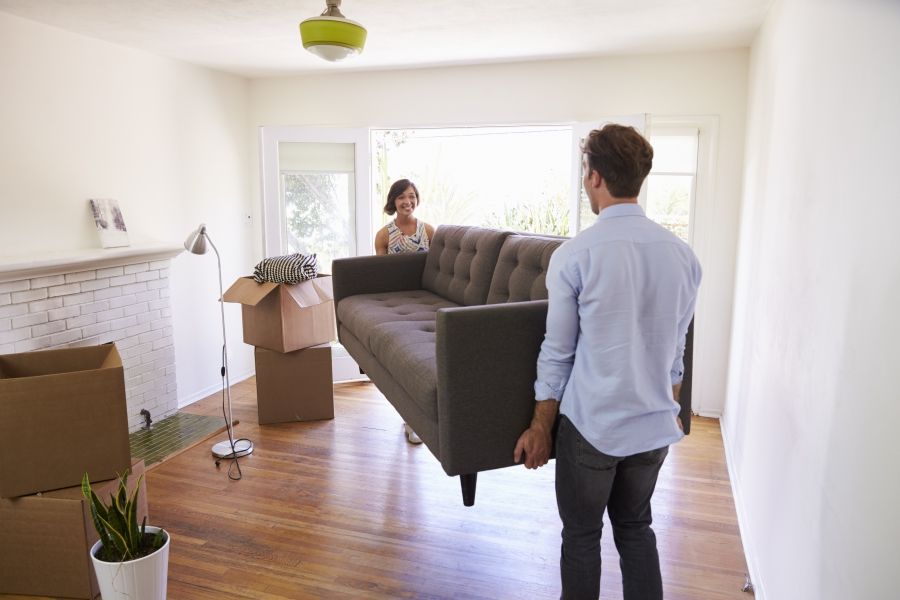 Finding The Ideal Size
One of the hardest parts about storing your belongings is visualizing how much space you require — there are large items, small items, and oddly shaped items that fit, but the mental puzzle and Tetris game can lead you astray into a storage unit with either too much or too little space.
A good starting point is considering a couple of questions including:
Will I need access to the items I'm storing?

What am I planning to store?

Will I want or need to add items in the future?
These questions are a good starting point and can help guide you towards the perfect size of a storage unit.
Storage for Thought
Ace Storage is Bowling Green's best-value in local self-storage, as we provide a myriad of choices that meet your needs.
From smaller storage units such as our 10x5 and 10x10 models to more spacious storage solutions including the 10x15, 10x20, and 10x30 units, there's ample room to store a few extra items to the space of a standard two car garage.
Small Storage Units
Small storage units are great for storing items including:
Seasonal storage (holiday decorations, gardening tools, recreation equipment)

Extra clothing, books, and toys

Space for a college kid
Medium Storage Units
Medium storage units are great for storing items including:
Items from a small apartment or condo

Business storage (extra inventory, supplies, and materials)

Extra space while remodeling at home
Large Storage Units
Large storage units are great for storing items including:
Cars or recreational vehicles

Commercial/business items

Content of a house while moving
Get The Details On Hassle-Free Self-Storage Units
Whether you need a little extra room at home or you're transitioning and need to store your whole house, Ace Storage in Bowling Green has you covered.
For unmatched storage prices in a highly secure and well-lit facility with easy access to the storage units, partner with Ace Storage today!